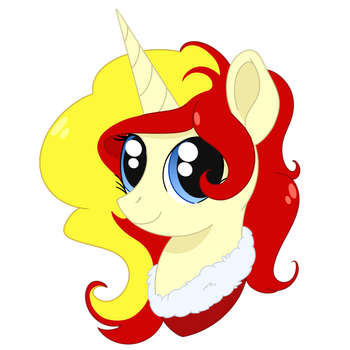 From the very beginning, our pre-Christmas meetup goes along with the unofficial motto "It's a meeting, not a con", which means, among other things, that meeting others is the main purpose of the event. The main one, but not the only one: in addition to the Christmas gift giveaway, free drawing and music games, there is an opportunity for the fan program contributions, whether in the form of panels, competitions or quizzes (we will provide prizes for the winners) or themed workshops.
In short, there is a place (and equipment) available for anypony who wants to prepare an activity for others or show others something from the world of MLP or its fans. It doesn't have to be anything spectacular – because the Winter Karaoke party is about having fun together 🙂 Join the event program too!
>> Program registration for the Winter Karaoke party
An integral part of any major brony event is the sale of artwork and other My Little Pony-related (or inspired) items – the vast majority of fans will quickly get their fill of official merch, and this is where artists, vendors and sellers come in with their sales of various items from original posters and buttons to engraved glasses and pony-themed t-shirts. Do you want to have your own vendor or exhibitor stand?
>> Vendor registration for the Winter Karaoke party
If you have any questions, write to us on our Discord server or by e-mail. We look forward to your applications!