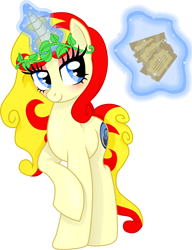 Christmas is just around the corner and the annual meeting of the CZ/SK bronies community is already knocking at the door.
Although the Winter Karaoke Party is sold out a week in advance every year, this year's interest has exceeded our expectations (yes even more than in previous years). So even if we are really pleased with your interest (next time we will probably need a bigger venue), the capacity of the place is still limited…
All tickets are sold out and there will be no more tickets for sale on-site!
Thanks to all participants for their interest and we are looking forward to seeing you in two weeks!