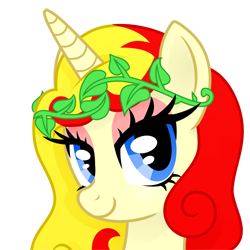 S tím vším poconovým zařizováním jsme úplně zapomněli upozornit na obdivuhodnou štědrost všech účastníků charitativní aukce! Byla to úžasná show – zvláště díky Perry a jejím zkušenostem a schopnostem.
Celkem jsme vybrali 46 700 Kč (cca 1690 EUR nebo 2170 USD)
Prostředky již doputovaly na účet Bronies4Good. Je to skvělý výsledek, zvláště když se podíváme na počet návštěvníků a průměrný český plat. Jsme si jisti, že finance dorazí na správné místo a hlavně pomůžou potřebným.
Více informací ohledně využití příspěvku naleznete na http://yoursiblings.org/blog/2014/09/10/czequestria-2014/ (anglicky)